What are the things you should be looking out for when working with a courier service? 
Whether you send parcels in bulk or as individual items, it is only fruitful so long as the parcel is successfully delivered and the customer is satisfied. 
When an order is placed, a new logistics system gets into high gear. This is to check which transportation mode the parcel will journey through, such as by sea, road, or air, to reach its ultimate destination.
Several factors dictate the safe arrival of a package to its rightful owner from the moment it leaves the warehouse. 
For example, the safety of the product in transit, the route via which the order is being shipped, and the delivery time. As a customer trusting a company with your valuables is not easy as packages can get lost or damaged. 
Therefore, having trustworthy and reliable courier partners that provide fast shipping options can significantly improve the customer experience.
There is an increasing rise in the quantity of postal/delivery services provider companies in India that deliver customer orders promptly. India, a country of nearly 1.38 billion people, is the perfect market for such postal/delivery services.
Every company wishes to ensure quality, hassle-free delivery services to grow its business in the present competitive world. As many delivery service providers are available in India, finding the best one becomes more complicated. 
Here is a list of the top postal/delivery services in India;
It is a logistics company based in India that offers delivery services. It is based in Mumbai, Maharashtra. Blue Dart Express has a subsidiary cargo airline named Blue Dart Aviation which provides services in South Asian countries.
Tushar Jani established the postal/delivery service. He became the company's chairman and his friends Khushroo Dubash and Clyde Cooper in 1983. In its initial years, Blue Dart entered a business agreement with Gelco Express International, based in the UK. The deal was for international air package express services from India.
The 2002 business alliance of Blue Dart Express with DHL Express led to an investment of €120 million by DHL Express. 
Since then, DHL Express has been a significant shareholder in the company. In 2010–11, ′cash on delivery (COD)′ service was introduced to Blue Dart's customers as an added option for payment for its delivery services. 
Furthermore, Khushroo Dubash started studies on a "Hub and Spoke" concept for the company's distribution networking.
Blue Dart Express is one of India's top postal/delivery service providers. It serves over 36,000 pin codes across the country and over 220 countries globally. They are exceptional in delivering products on time and offering their customers reasonable prices.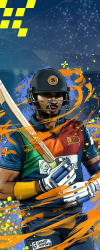 Their pricing varies according to the weight of the parcel. They even have a price finder tool that you can use to estimate your logistical costs.
Blue Dart has a reliable and efficient delivery mechanism you can trust to deliver your packages intact and on time. Blue Dart provides services that ensure the product is delivered within the promised time frame. 
In addition to this, they maintain regulatory permissions to avoid any possibility of errors or blunders. The domestic network of Blue Dart Express is vast and immensely efficient. They have six flights of their own to carry shipments to the various cities of India.
Blue Dart provides several services to its customers, and a few are specially customized according to the customers' preferences. Their premium services allow you to avail of the Blue DART Courier tracking option. This option can then be used to check the progress of the package.
Moreover, the customers are also given the option to have their packages picked up from their houses. Blue Dart's services are offered around the clock. It has also partnered with several e-commerce agencies to deliver its products. 
You can trust Blue Dart to have your package delivered on time. In addition, the safety of your parcels is guaranteed as the packages are tightly sealed and handled with care.
Blue Dart not only delivers packages to locations in India but also internationally. Some of their services, such as critical Express, a domestic priority, promise to deliver the parcels the next working day. 
An accessible real-time tracking facility is provided with most of the courier bookings. Customers can even acquire information about the shipment directly from the pickup to the delivery. 
The primary services being provided by Blue Dart Express include:
COD delivery

Weather-resistant packaging for orders

Dart Apex

Automated proof-of-delivery on order fulfillment

Surface line

Smart box

Express pallet and logistics

Express delivery

Time-base/slot-based delivery
Blue Dart has also been providing their services to e-commerce companies. The Blue Dart Tracking API enables those businesses to keep track of their inbound and outbound shipments through order tracking done as they are being shipped live. 
The live order tracking keeps an eye on unsuccessful deliveries, order delays, and product returns.
Delhivery Courier Service
Delhivery is an Indian logistics and supply chain company headquartered in Gurgaon. The founders of Delhivery Courier Service are Sahil Barua, Mohit Tandon, Bhavesh Manglani, Suraj Saharan, and Kapil Bharati, who established it in 2011. 
The CEO of Delhivery is Sahil Barua, while Co-Founder Kapil Bharati works as the CTO of Delhivery. In 2018 Sandeep Barasia was appointed as the Chief Business Officer. He looks after P&L across the parcel, warehousing, and cargo divisions.
Meanwhile, Ajith Pai, previously the CFO, was made the COO, which put him in charge of the company's operations, engineering, HR, and finance. At the same time, Amit Agarwal, previously the vice president-finance at Delhivery, assumed the role of CFO. In March of 2021, two of the founders left Delhivery.
As of 2021, the company had more than 85 fulfillment centers, 24 automated sort centers, 70 hubs, 7,500+ partner centers, and 3,000+ direct delivery centers. The business earns about two-thirds of its revenue from third-party logistics and delivery services to various e-commerce companies.
Delhivery was initially established as SSN Logistics Ltd. At that time, it was conceptualized as a hyperlocal express delivery service provider for offline stores. It meant delivering food and flowers locally in the city of Gurgaon for the first few months after its formation.
However, as Delhivery was establishing a firm footing as a postal/delivery service, the online retailing and e-commerce segment expanded rapidly and significantly in India. 
This niche has found global investors showing significant interest in the industry. At the time, Barua and Tandon, two founders, were working as consultants with the management consulting firm Bain & Company. They were fascinated by the size and potential of the industry. 
Hence why they decided to introduce this segment in Delhivery. Eventually, in June 2011, Delhivery began its e-commerce services. It brought on board its first e-commerce client, Urban Touch, an online fashion and beauty retailer. By August 2011, Delhivery had entirely transitioned to providing logistics services to numerous e-commerce companies.
Delhivery has made it to the top tier of e-commerce postal/delivery services providers. It serves more than 10,000 customers across India. eCommerce businesses make up 75% of the company's clientele. This is due to the numerous services the company provides to its customers. 
However, its specialty lies in offering various express delivery options, including on-demand delivery, same-day delivery, and next-day delivery. Businesses can take the help of Delhivery API integration to automate shipping label generation, cancel orders, display accurate EDDs, and manage shipping exceptions.
Delhivery provides domestic and international postal/delivery services. It has managed to process more than 650 million deliveries as of date. They have pretty reasonable pricing, which is calculated on a per-pound basis. 
Delhivery has made a name for itself for its efficiency in providing reverse logistics and cash-on-delivery services. However, its main objective is to offer several express delivery alternatives, which include on-demand, same-day, and next-day delivery.
Delhivery has become a leading postal/delivery service provider in India as it continues to provide quality services to its customers. Its founders take immense pride in how the company has been carrying out its operations smoothly since its inception. 
It is a reliable service provider that has been serving the people of India for the last 11 years. Its efficient and time-sensitive delivery service has made its customers feel a sense of security as they give the responsibility of their valuables to Delhivery. Customer satisfaction and high-quality service are their primary focus, and they continue improving their operations.
Desk to Desk Courier & Cargo (DTDC or DTDC Express Limited) is an Indian postal/delivery service company. It is based in Bangalore, Karnataka. Each month 12 million shipments are handled by the DTDC.
DTDC expanded in 2012 as it obtained a 52 percent stake in a UAE-based company known as Eurostar Express. A year later, in April 2013, DTDC got a 70% stake in Nikkos Logistics. Eventually, in June 2013, a 39% stake in DTDC was acquired by a French courier company named GeoPost, initially owned by La Poste.
DTDC has been seeing exponential growth in its business as it continues to provide quality service to its customers. DTDC has been a pioneer in several things and has only strived to maintain the quality of its delivery service.
DTDC was founded in 1990 by CMD as a private limited company. It eventually transitioned into a public limited company four years after its inception. The company did not just set its footing in India but also expanded overseas. The first overseas DTDC establishments were in the US, UK, and Dubai. 
The success of DTDC is owed to the remarkable customer service it has been offering its customers since 1990. A testament to this statement is that in 2003 the company unsurprisingly generated a revenue of more than 100 crores. 
After that, between 2005 and 2006, there was a private equity investment carried out by Reliance ADAG in DTDC. The postal/delivery company continued to make waves as it generated more than 200 crores in revenue by 2007.
With investments pouring in, DTDC introduced a premium express products service in 2008. A year later, the management of the postal/delivery company launched its first supply chain solutions division. Its primary objective was to offer cargo services through road, air, and railway. 
The company also established DTDC retail Ltd. in 2010. DTDC Retail Ltd., under the patronage of DTDC, founded DTDC New World. This division handles a chain of convenience stores offering various services that could make the customer's life easier and more convenient.
DTDC was also the first Indian express company to acquire a significant stake in an international business after it acquired a majority partnership in Eurostar Express of UAE. As mentioned above, the company agreed with Geopost to expand its operations in key global markets.
Furthermore, the postal/delivery company ventured into e-commerce by launching its specialist company, DotZot. This company became the first pan India e-commerce delivery network. As the company reached its 25th year of existence in 2014, it undertook an organization-wide business transformation program along with its engagement partner, IBM.
The company eventually rebranded itself in 2015 from DTDC Courier & Cargo Ltd. to DTDC Express Limited. It also set up the first of its kind and advanced automated hub in Hyderabad. This was eventually followed by a computerized seat being established in Delhi.
DTDC has been offering its customers a broad range of services as they believe in cultivating close and long-lasting ties with its customer base. In 25 years, what was considered a minor next-door delivery service had become a multinational business. It has become India's largest postal/delivery service. 
Thus it doesn't come as a shock because DTDC has received several awards for its exceptional and quality services. Today, DTDC is a leading one-stop store for all online retail operations, which includes custom solutions such as:
Marketplace listing

Multi-vendor management

Tech development

Warehousing & fulfillment

Cross-border solutions

Last-mile delivery

Reverse logistics management

Sample showrooms, and more
XpressBees Courier Service
Xpressbees was founded in 2015 and is headquartered in Pune, India. It is an e-commerce logistics company that provides reliable logistics solutions to its partners. The company offers logistics services in India catering to end-to-end supply chain solutions. 
Since its inception, the company has seen a near 100% growth in revenue on a year-to-year basis. This company offers long and comprehensive last-mile delivery, payment collection, reverse logistics, vendor management, drop shipping, cross-border services, tailored solutions to clients, and fulfillment services.
XpressBees' journey throughout the years shows the company's progress and growth. From the start of 2015, when the company was established in Pune, Maharashtra, India, they were delivering 50,000 shipments a day till the end of 2016, the shipments crossed 100,000 per day.
In 2017 the company evolved into a significant e-commerce player with express logistics services expanding to 5 Alibaba investments and existing investors. These players were able to increase the company's rate of shipment to more than 500,000 a day till the end of 2018. 
After all this partnership, this company turned into a more significant development as it evolved into a full-blown logistics solutions provider with strong capabilities in Cross-Border,
Warehousing & Transportation. Delivering more than 600,000 per day, which is now the present time, the growth in this company made a great display of more than 3 million daily shipments. This amount of promotion in a short time in a company can be one of the best examples of marketing. 
Why? Because of the documents that are currently correct, it is clear that this company will be one of the major courier and logistics providers internationally.
Xpressbees offers different services such as B2C Xpress is an eCommerce logistics solution for end-to-end operations. The business is one of the industry pioneers of intelligent transportation, (SSD) same-day delivery, and (NDD) next-day delivery. 
B2B Xpress provides cargo services and ensures the user gets a sustainable competitive advantage through market conditions. 24/7 en-route support and tracking system improve efficiencies through route monitoring, fuel, and speed optimization.
Cross-border logistics and international services are customized to suit client needs and ease imports and exports. The seasoned experts handle the inherent complexity of the "international order delivery process" so that user cargo moves across borders safely and on time. 
It has successful cross-border operations from and to countries such as China, inter-Asia, the US, the far-east, Europe, and Scandinavian countries with not only international parcels but the experience of international standards too. 
TPL – Third-party logistics understands the importance of warehousing in the larger supply chain. More importantly, this service understands how to make it work.
This company has grown so much; people are so willing to be one of its users because of its dedication. The company keeps bending backward to satisfy challenging goals and years of industry expertise, which, when put together, end in processes that are fool-proof and systems that are intuitive & cutting-edge.
The company is trusted by some notable names with their attention to complex cargo and is backed by leading investors. A passionate fleet of self-starting entrepreneurs is the plus point focused on it by the company. 
The entrepreneurs are A-players and experts from the professionalism of the modern logistics industry. What else makes a significant display is delivering over a half million daily shipments across the globe. 
They signify happiness by providing on-time logistics solutions driven by process and technology through their 3000+ offices with more than 35000 feet on the street, 2500+ network cities, and 52+ airport connections.
Conclusion
For a long time, courier service has been dependent on technology. There have been multitudinous inventions and ways for the growth of this industry. There are a lot of benefits that e-commerce companies and other businesses are getting from advancements in the ways of delivering packages. It is because of the improvement in technology. As the courier services are quick and people use them more often, they get the right reach of profit.
Many companies and retailers deal with their products and outputs or goods on these platforms. In return, they are getting a lot of benefits from the considerable demands of the people. It's boosting the trades of eCommerce by numerous sets. Accordingly, it's one of the significant ranges in which technology is advancing the courier service in India.
Additionally, the required roles in play by the technological preferences in the courier industry are single-day delivery which has the most critical impact of technological advancements. Just because of the role of technology, the varieties of products people can choose at present are wide. 
The tracking service is the next advancement in technology because people are smart these days and want to keep an eye on orders. Customer support helps users to be in contact with the delivery service and acknowledge the orders that they put in. It will boost the business and give proper growth shortly.
India is a large market. Accordingly, the companies and services must keep in touch with the best way and new technologies in this platform of courier services.